So in the last couple months (while the weather was cold), I've been looking for a new computer desk for myself, preferably an L desk. But...I don't feel like paying $300+ for one, I'm cheap like that.
So I decided to make my own!
The plan...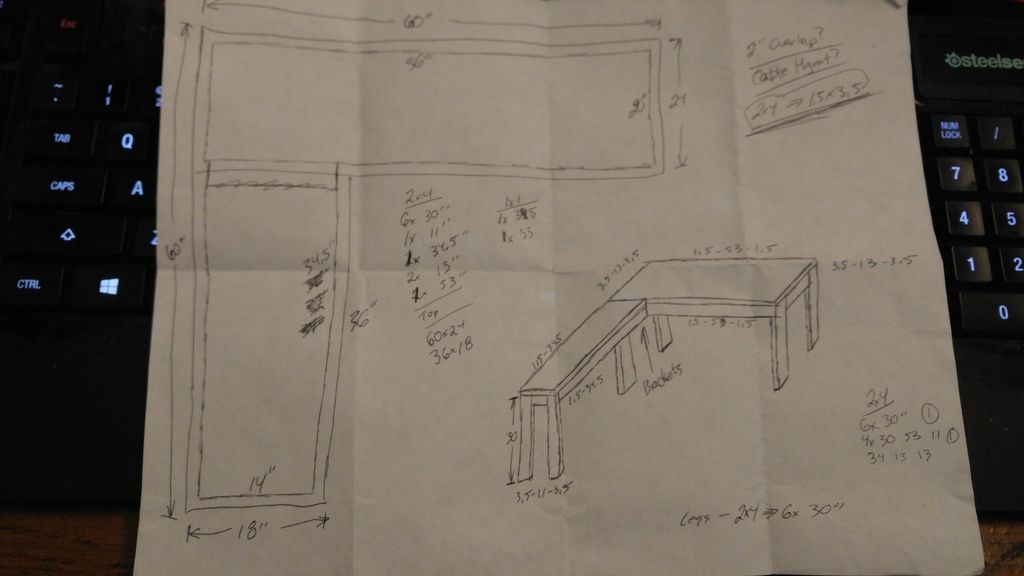 I went to the nearest Gilroy's and got some stain, Pecan color.
My wife said she wanted a new desk, too. But only a small one. So here goes...
Here is half my desk, and my wife's desk after initial build...
Got my desk completely built, now for the stain coats...this after "second" coat, I put on thick coats...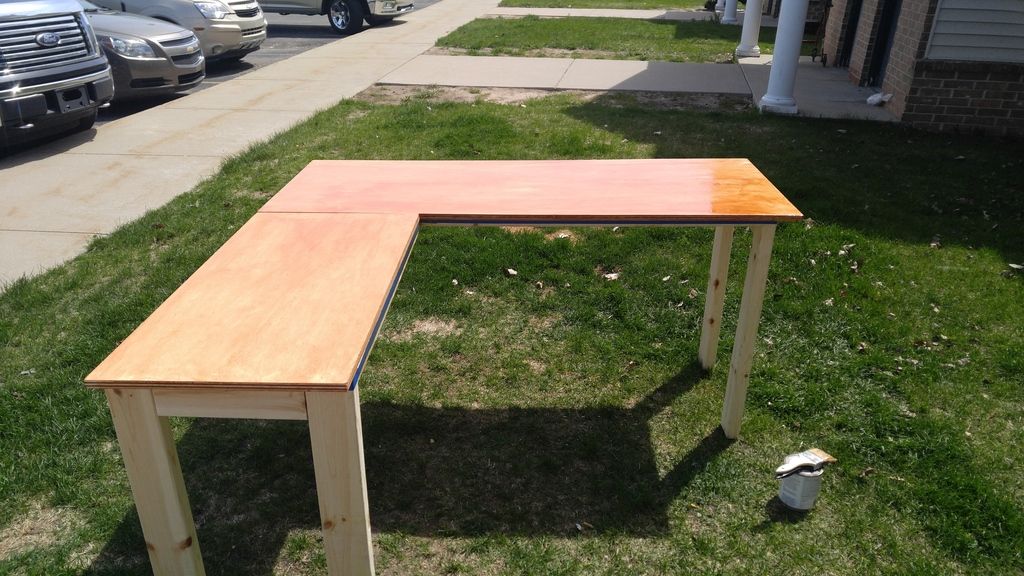 I'll probably be adding to it build wise, shelves and all. Keep you posted!

AMD FX-8350 Black Edition Vishera 8-Core 4.0 GHz
G.SKILL Ripjaws X Series 32GB DDR3-1600
ASUS M5A99FX PRO R2.0 AM3+ AMD 990FX + SB950
XFX Radeon R9 390 8GB 512-Bit GDDR5
SAMSUNG 850 EVO 2.5" 250GB
CORSAIR Hydro Series H60
Rosewill THOR V2-W
2x AOC 21.5" LCD Monitor
Build Log HERE